Are you moving into a new apartment or house? Remodeling your old one? Or just plain want to update your kitchen wares? Then we've got the life hack for you: the all-in-one sets. These clever kits take the pain out of shopping for glasses then utensils and then dinnerware. They make for great housewarming gifts or for the college student. Check them out!

1. Calphalon Kitchen Essentials 20pc Utensil & Gadget Set

Buying individual kitchen tools can be time consuming and costly. Get everything you need from a vegetable peeler to tongs to measuring cups in one fell swoop. Bonus: They are dishwasher safe! $48.99 from Target.
2. Total Kitchen 59-Piece Set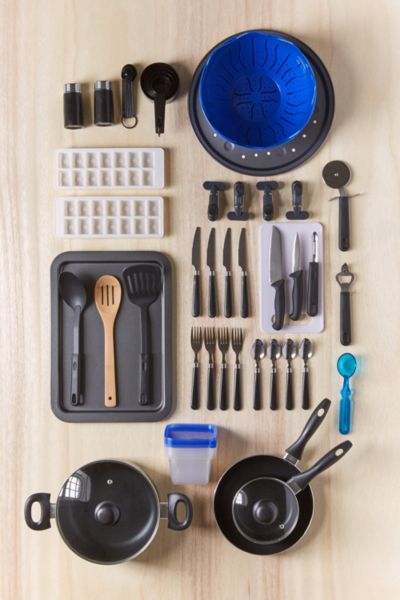 "From a pizza cutter + pan to salt + pepper shakers and measuring cups + spoons, we've thought of everything to make your life easier." $119 from Urban Outfitters.
3. BakerEze Nonstick 10-pc. Baker's Basics Set

Everything the casual baker needs to get that oven cookin'. Love the addition of a cooling rack — smart! $39.99 from Target.
4. Apartment In A Box Set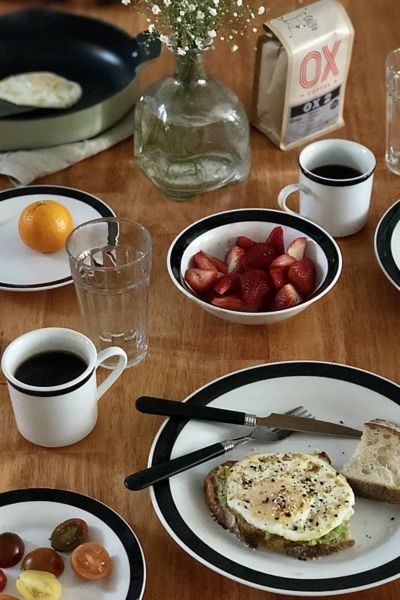 I adore this simple, functional monochrome dishware set. It's stylish and would fit into anyone's kitchen. Four of each mugs, bowls, small plates, dinner plates, spoons, knives and forks for $69. At Urban Outfitters.
5. Complete Kitchen Knife Set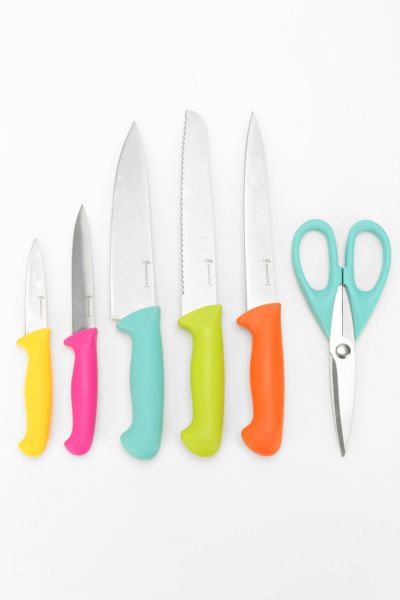 Every cook knows the importance of knives. Treat yourself to a new set that has everything you need for practically any kitchen task. Even scissors, which I use all the time to snip herbs or cut pizza. I love colors so I'm a fan of the colored handles. Bonus: It comes with a wooden storage container. Only $39 from Urban Outfitters.
Want even more? Check out all our recommendations here.